This user is a verified staff member of the Pet Simulator X Wiki.


Awesome!
Story: Saving Ms Fozdike by Morris Gleitzman
Length:18 min
Family Friendly!

🤩 Hi! I'm TheFatNinjaCat, an Admin for this wiki 🥳
I'm also a Thread Moderator for the BIG Paintball Wiki
I used to be alive on the BGS Wiki and my profile there is cool :)
A bit about me
My pronouns are strictly 'Cat'
I have no life, i just spend my time on this wiki
I play Roblox Bedwars, Pet Simulator X, MM2, Tower of Hell, BGS, Super Golf, Outlaster, Epic Minigames, BIG Paintball and BaBFT

Doggy always with you



Credit: BillyJoeTheThird for the animation
IMPORTANT
*If you are here to report a scammer, tell/show me 3 things; proof of the scam, their roblox user and their external user/s (if possible).
*If you copy my profile's code tell me before you do it
*If you would like to appeal a block ping me on the Pet Simulator Fandom Discord
*If you want to report a comment just ping me on it or message my wall with the link to it
*Don't randomly ping me for trades unless I've actually offered or it is my post
*If you're viewing my profile on mobile, it may seem a little messy and words may be missing - either click the edit source and just scroll down to where you want to read or click the arrow-shape-thing in the top right corner of your screen, it's much easier.
*Don't ask me for mod, wait for applications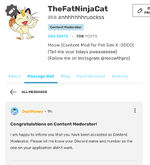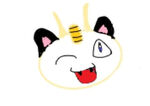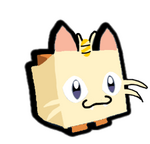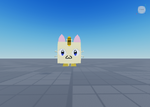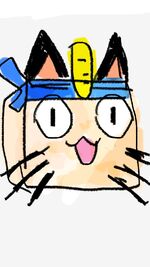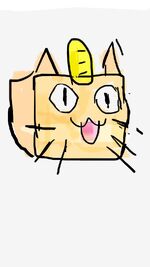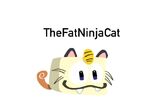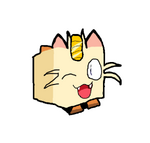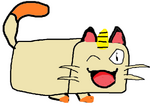 Cool Comments
List Of Birthdays
Current Bday Count: 55 with 6 mods/admins and 1 dog 🐶
January 1st?!?! - Iliketotradeyeyeye

January 6th - CJM7447 (cat collector <3)

February 16th - DefildPlaysThinks (bgs mod that messaged my wall?!)

January 19th - XFliff (why u quit :C)

February 19th - NoelleGachauwu (underpay)

February 28th - Spfsfan212

March 3rd - JaybabyThaGoat

March 8th - Tsukishima3

March 19h - Mybye009

April 2nd - Atraderisyes

April 21st - Bman12224

April 23rd - Flaminchiken (nice art)

May 13th - The bubble king

June 9th - Jaz Loves Cats And Bee Swarm

June 10th - MonsterTrader

June 12th - Mr. Bladen (bgs admin)

June 17th - Icelando545

June 19th - RoadTo10UltimateTrophies

June 23rd - ZandyDandy0623 (Why you quit :C)

June 24th - Ihasname2 (np)

June 27th - SSforli

July 1st - Lol Like Ya Cut G

July 4th - Ojsr300

July 4th - Pink prodigy puppy's puppy 🐶

July 12th - Blahbleeblu1

July 20th - Mohamedsaheed360

July 21st - Warmbrokennut

July 22nd - IGotDemSecreta

July 22nd - Deiven958761 (Ult's brother)

July 28th - Ogygie

August 2nd - KennyTheNoob21ss (not noob)

August 4th - Jibs23 (bgs mod)

August 12th - Noobadventure123

August 15th - Grannythefranny

August 18th - Sasanisweird123

August 21st - Jeripro2000RF

August 28th - Marimhefny10

August 28th - 10002ufdsgiidhs

September 20th - Bluefireboy323 (he's back!)

September 25th - I am unopposed

September 28th - KingHenryChase867 (BIG paintball admin)

September 28th - I Like Pizza WITHOUT Pineapple (i agree)

October 1st - WyllowingLego42

October 4th - Imadiscool67

October 9th - IceBoy75 (BIG paintball admin)

October 10th - SuJiToots (me, forget birthdays? Never…)

October 19th - Devilman1234567890 (pet sim thread mod)

October 26th - SirTradesALot

November 17th - RoadToEasterBasket

November 19th - Harlod05

November 25th - SasquatchLovesDogs

November 30th - HyperGGLOL

'Decambar' 2nd - DiamondRock

December 25th - Echomanic

Message my wall to tell me yours :b
Users to BE CAREFUL around
Note: These are ROBLOX usernames unless stated
luca8054 - Attempted Scammer - Trust Trade (he also inflates values)
kliles01 - HUGE BEGGAR and SUPER CHILDISH (spams please pet, calls you a nub when you dont give them a pet, is toxic to others, acts as though they are amazing at the game)
PufferMish - Succesful Scammer - CrossTrade (has 4 wiki accounts - PufferMish, FloraMcDora22, Googaaagoo and RonnyAnneJunior)
coolshadoww - Greedy Person ( *BGS* I was abt to give them a dono and they started to ask for me to add a shiny t3 .-.)
Supremeya15 - Successful Scammer - Hacking (s/he apparently hacked an account to give them self pets)
Survenity - Successful Scammer - MultiTrade (*BGS* s/he was offering for shiny wolflord, but didn't add the extra 2.5k they were supposed to add after the first trade)
james_mondidoo - HUGE Beggar (spams pet plsss and threatens to unfriendly ppl if they dont give them pets)
ToastForpar3ker - Attempted Scammer - SwitchScam (*BGS* s/he switched an almighty pumpkin for an eternal pumpkin)
arius440 - HUGE Beggar and Value Inflator (*PET SIM X* I was abt to give them a dono and they started begging and spamming "Give me gems", and spammed trades and called me a hacker when I didn't, and even said that a 1k pet is worth 10k gems)
Tienbogi - Beggar (Self-Explanatory)
kevintut123 - HUGE Beggar (simply wouldn't stop begging)
sarahehe11 - NSFW Behavior (doing things with a boy avatar in a roblox game called 'Pool Vibe')
fgtvghj123 - HUGE Beggar (Thinks that spam trading and then begging for pets put into offers is fine)
Pro123ml - Beggar (spams "pet pls" a million times then says that they weren't spamming)
oplouser09 - Beggar (self explanatory)
pyrodanger3006 - Beggar (self explanatory)
Kingkraken210 - Attempted Scammer - CrossTrade (trying to give other game pets for pet sim x pets)
dsmpscewy_alt - Attempted Scammer - TrustTrade (asking to do trust trades in pet sim x)
nehrilo - Attempted Scammer - TrustTrade (asking to do trust trades in pet sim x as well)
xXlelekHD2 - HUGE Lowballer (*PET SIM X* giving outrageous offers for gems)
trihidee - Attempted Scammer - CrossTrade (cross trading in pet sim x)
girlblackys - Attempted Scammer - CrossTrade (giving other game stuff for pet sim x pets/gems)
xRIPNOOBx1 - Beggar (Self explanatory)
pleasedontrage99 - Hacker (speed hacks and kill hacks in bedwars)
Butterman77082 - Succesful Scammer - CrossTrade (gave pets for robux)
malalakas123123 - Beggar (self explanatory)
rayane_YT213 - Succesful Scammer - CrossTrade (scammed 500 robux for pet sim x pets)
Ludidi12345 - Succesful Scammer - SwtichScam (*PET SIM X* switched a pog immortuus for a normal immortuus)
Yessirkatee - Succesful Scammer - MultiTrade (*BGS* didn't add shiny t3s after the trade like they were supposed to)
wetrewter12 - HUGE BEGGAR - (says their parents di3d and uses that to ask for free pets, if you say no they start spamming d3ath threats)
iksPioteriks - Rude and Attempted Scammer - CrossTrade - (often underpays or asks for pets in exchange for usd, swears, says racial slurs)
XmoderKingD - Attempted Scammer - CrossTrade - (offered 5 rats from adopt me for pets in Pet Simulator X)

BGS - Bubble Gum Simulator related
Pet Sim X - Pet Sim X related
Pet Simulator X Achievements I've Gotten
150 pets in pet collection 💪
200 pets in pet collection 🐶
Hatched 10+ legendaries 😮 😮 😮
100M+ damage per 'hit' 😮‍💨
Made 15M in one day without spending any Robux 😆
Wiki Achievements I've gotten
Wiki Achievements I've Gotten
Got allowed to give out warnings 🤫
Successfully got several scammers blocked 😊
Edited for 5 days in a row 🛩
Edited for 2 weeks in a row 🌅
Edited for 1 month in a row 🐻
Edited for 2 months in a row 🙀
Learned to change my username colour 🎨